Our 'concierge' service includes managing such matters as insurance, imports, taxes, storage, framing, logistics and valuations on behalf of clients. We believe our clients' experience of owning fine art should be made as purely enjoyable as possible.
In our capacity as art advisers to a major charitable trust, we liaised extensively with Tate Britain and oversaw the charitable trust become the main sponsor of one of its recent major retrospective exhibitions. At the request of galleries and individuals (or their insurers), we provide annual portfolio updates and valuations.
Many of our clients also have an interest in philanthropy. With this in mind, we are accustomed to liaising with museums. See list opposite.
Examples of our management projects: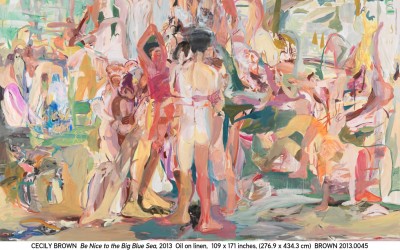 Cecily Brown, 'Be Nice To The Big Blue Sea', 2013. We are pleased to continue with our collaboration with The Herbert Art Gallery & Museum, Coventry. We have arranged for the loan to the gallery of a Cecily Brown artwork from a client's collection, which is being...
read more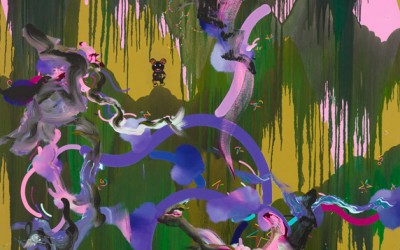 Fiona Rae, 'Present party for you', 2012. Recently, we managed the process of placing a major contemporary piece of art with Leeds Art Gallery. Our client's act of kindness has generated the following account from the museum's curator, Nigel Walsh: "I wanted to tell...
read more
Nigel Walsh, Leeds Art Gallery
"Some of the kids didn't know what they were being brought into the room to see and the gasps of astonishment were audible. Each group then spent about 15 minutes exploring the painting and talking about what they saw and felt about it, and then, when they got back from half-term they were going to be working around it for a whole week of learning. It was quite an experience!"